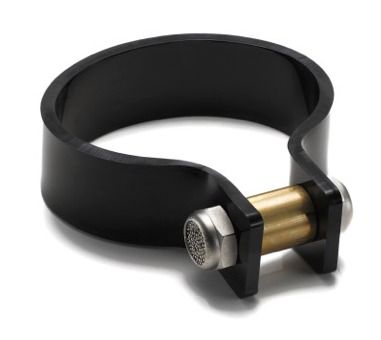 In the haze of late August, I scrolled through Instagram and paused on a two-inch explosion of fantasy technicolor chic.  Elena Perminova, recent streetstyle star and fashion grasshopper had a thin, plexiglass cuff on her wrist – what stopped me was the bracelet's closure, an industrial bolt.
 Reading the comments, I found the brand name : Cooee.
 Cooee?  What is that?!  I had to know. 
And I had to have that cuff.
One web-shop glitch and an email to customer support, and I was soon trading emails with Cooee founder (and now friend) Catrine Aberg.
Click to read my interview with the Stockholm-based designer, who is gaining acclaim and attention (from the likes of Moda Operandi, with a trunk show for her SS13 collection in September) for her unique use of plexiglass and metal, always with a hint of whimsy and an element of surprise.
Hermès Éditeur
"Couleurs de L'Ombre"
by Hiroshi Sugimoto
For the third "carré d'artiste," Hermès artistic director Pierre-Alexis Dumas invited Japanese photographer Hiroshi Sugimoto to partner (for the second time) with the iconic house.
Sugimoto presented Dumas with his COULEURS DE L'OMBRE project in 2010, in his Tokyo studio.  
"I can still remember it very clearly.  At the center of a large, light-filled room, rising like a column from floor to ceiling, there stood a very dense, immaculately clear prism.  This was an experimental device whereby, every morning, the sunlight passing through the prism would create a world of colors, projected like shadows on the white walls of the studio."  Pierre-Alexis Dumas, artistic director, Hermès of Paris.
For ten years, Sugimoto photographed the varying gradations of light with a Polaroid camera.  Inspired by the scientific experiments of Goethe and Newton exploring the origins of color (the analysis of light, broken down and captured, and its corresponding emotional impact on the beholder), Sugimoto went on to create endless abstract images of color.
Sugimoto and Dumas selected 20 Polaroids to transfer to silk using inkjet technology; 20 scarves each in a limited edition of 7 — the total 140 scarves measuring 140 cm x 140 cm.
The COULEURS DE L'OMBRE silk scarves were presented in Miami's Design District, Dec. 7 - 9, 2012 during Art Basel.
Danilo Gabrielli's FW12 collection is up online, and it's inspired by the '40s.  Just wanted to share this campaign image, and the story I wrote about him, below.
NYFC | A Fool's Fête
New Yorkers for Children's spring benefit, New Year's in April: A Fool's Fête, was hosted on April 10, 2012 at the Mandarin Oriental  The event raised a record high of over $580,000 to benefit youth in foster care in New York City.
Atmosphere - Image via WWD